Women Business Leaders Breakfast Series
#breakfastseriescwe
2nd Friday/each month (September – June)
time

cost

location

7:30 - 9:00 am
$20 General Admission

$10 Non-Chatham Student with valid ID
Free to CWE Members, Chatham Students, Veterans and Active-Duty Service
James Laughlin Music Center, Chatham University
Shadyside Campus
(campus map)
The Women Business Leaders Breakfast Series features prominent regional women business leaders speaking on a variety of progressive business topics. Casual networking and a continental breakfast precede engaging and interactive training presentations on topics essential in business such as innovative entrepreneurship, strategic business growth, unique marketing strategies, and logistical business planning. Each speaker provides key takeaways on the topics covered. The Breakfast series is open to everyone to attend regardless of gender.
» Click to view past Women Business Leaders Breakfast Series events
Upcoming Dates & Speakers
Friday, October 14
Empowering Latinas is Empowering our Nation
Latinos are the Strongest Drivers of the US Economy and Latinas are the most likely, of any group to start a business in our country today. Despite the historic and economic contributions of Hispanics, they remain underrepresented in leadership, on boards and even in the media. To celebrate National Hispanic American Heritage Month, Melanie Marie Boyer will discuss what it means to be Latino, how Latinas are contributing to the future of our country and why it is important to address the Hispanic market.

To register for the Breakfast, CLICK HERE!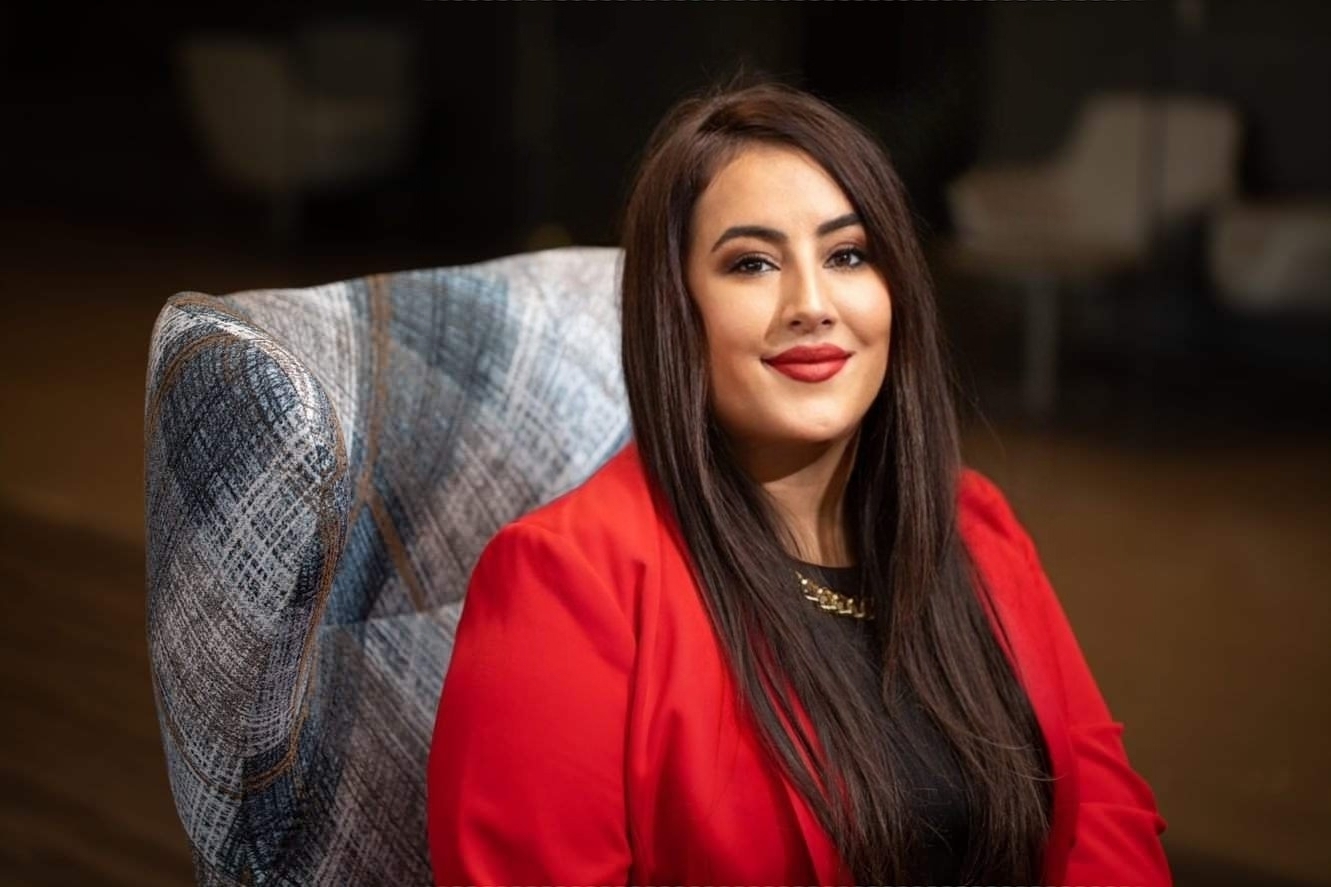 Melanie Marie Boyer
Executive Director, Pittsburgh Metropolitan Area Hispanic Chamber of Commerce
Melanie Marie Boyer serves as the Executive Director of the Pittsburgh Metropolitan Area Hispanic Chamber of Commerce. A CALU and Duquesne University alumna, is a Colombian & United States Citizen. Melanie is a devoted mom to two handsome young boys, ages 10 and 4. Mrs. Boyer is passionate about helping businesses to reach their full potential and getting funding into the undeserved American entrepreneurial ecosystem. Her goal is to enable rapid success, defined as self-sustaining job and revenue generating businesses that can improve underestimated communities and the region at large.
An entrepreneur at heart, she is a business owner, previously working in freelance marketing, production, recruiting, speech coaching and brand management, among other things. Melanie Marie was awarded the 2022 Pittsburgh Magazine- Top Women in Business Award, 2022 Women of Influence Award from the Pittsburgh Business times, 5 Powerful Latinas in Pittsburgh by the New Pittsburgh Courier, 100 influential leaders to know in Pittsburgh tech by Technical.ly, the 2021 NFL Hispanic Heritage Leadership Award, 2021 Distinguished Leader award by Pittsburgh Professional Women, and a 2021 Black History Achievement Award from the The Pastors Wives of the Churches of God in Christ's Second Ecclesiastical Jurisdiction of Pennsylvania for her work in the Hispanic community.
She further serves the community through being a participating member of the RAD advisory Board, WPXI Gets Real Advisory Board, Port Authority Stakeholder Advisory Group, Neighborhood Allies Asset Building Network, CCAC Community Equity and Diversity Council and the UPMC Community Health Partnership.
In all aspects of her life, Melanie Marie strives every day to be the catalyst of forward movement and positive growth, seeking progress, prosperity and positivity through partnership.
Follow Melanie on Linkedin