Learn. Grow. Connect. A Conference for Women in Business
time

cost

location

05:30 PM - 08:00 PM
Free
(Interested in membership? Click here)
Includes continental breakfast and lunch
Chatham Eastside, 6585 Penn Ave, Pittsburgh, PA 15206
(campus map)
Monday, October 21
The story of how two sisters Lisa and Laura Coe from Pittsburgh created Snapology, and have grown the business to over 100 locations across the globe in less than a decade…all it took was a good idea and a ton of perseverance! Before Lisa and Laura Coe became business partners, they were sisters and best friends. Eventually, they wanted to create a business that could involve their children. More importantly, they wanted that business to be educational. Their "A-ha!" moment came after observing the love their children had for creative play using building blocks and materials that snap together. The idea of offering a program to teach science, mathematics, technology and literacy concepts excited them given their backgrounds in mathematics and science. Come hear about the growth process, the decision to license and then the pivot to a franchise model, international expansion and the valuable lessons learned along the way. Plus, it's Snapology…we'll keep it fun as we engage in some "serious play." About Snapology: Founded in 2010 and franchising since 2015, Snapology's mission is to provide children with an opportunity to engage in playful learning activities that stimulate creativity and an interest in learning. Using LEGO® bricks and other building toys, Snapology emphasizes S.T.E.A.M principles, teamwork & socialization. With over 100 locations currently open and operating throughout the United States and internationally, company plans call for further expansion with its unique, education-based franchise opportunity. Learn more about the success of Snapology here. Registration will be open soon.
Speakers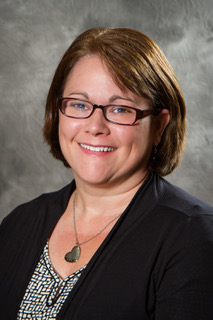 Laura Coe
Founder & President, Snapology
Laura is the President and CFO of the Snapology franchise system. Laura, along with her sister Lisa, founded Snapology in 2010. Laura oversees the daily operations of the Snapology franchise, including franchisee support, lead generation, systems development, curriculum development, and the function of the local Pittsburgh-South franchise. Before starting Snapology, Laura held a successful career as a health care actuary for 20+ years. As a health care actuary, she held senior-level Positions with Aetna, CVS Pharmacare, Eckerd Health Services, and Mercer Human Resource Consulting. Laura holds B.S. Degree in Mathematics from Penn State University. She is a Fellow of the Society of Actuaries and a Member of the American Academy of Actuaries. She lives in the Pittsburgh area with her two children.